$

14.00
13C "American Spring" FightSoap and matching Limited Edition Patch *Subscriber Discount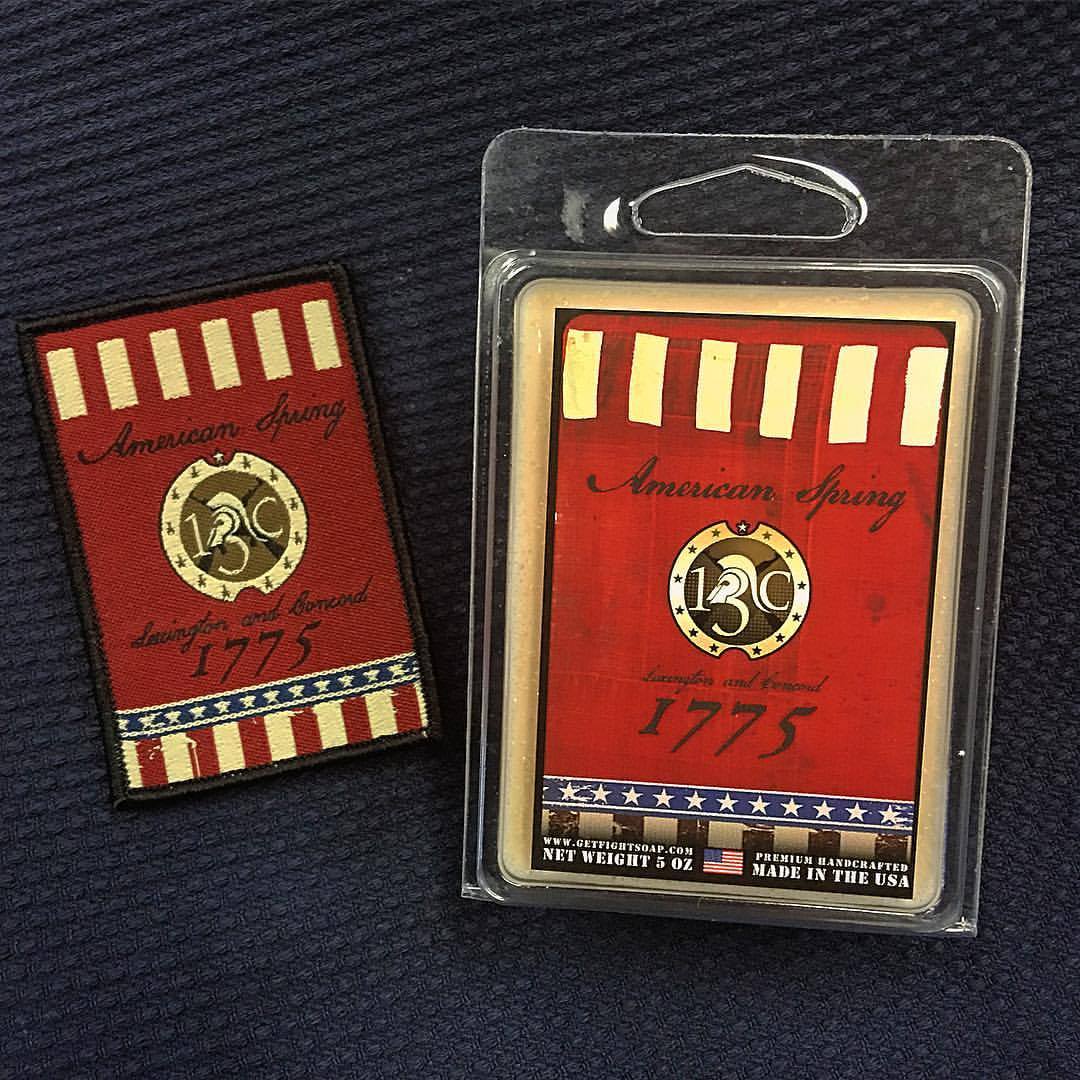 "American Spring" A fantastic collaboration between 13C and Fight Soap in honor of the Anniversary of the battles of Lexington and Concord. You'll feel as invigorated as a Patriot slaying Red Coats in the springtime!
It includes a 100% handmade in the USA bar of premium Fight Soap in a resealable container as well as a matching limited edition patch of the famed Forster Flag, one of the first flags of the American Revolution.
*Shipping discounts apply when purchasing more than 1 of any item.
----
FightSoap-
May contain traces of soy and wheat products. Contains organic essential oils, including Almond Oil.
CAUTION: FOR EXTERNAL USE ONLY. USE ONLY AS DIRECTED. AVOID CONTACT WITH EYES. DISCONTINUE USE IF RASH, REDNESS OR ITCHING OCCURS. CONSULT YOUR PHYSICIAN IF IRRITATION PERSISTS. KEEP OUT OF REACH OF SMALL CHILDREN. THIS PRODUCT IS NOT INTENDED TO DIAGNOSE, TREAT, CURE, OR PREVENT ANY DISEASE. IF YOU ARE PREGNANT, NURSING, TAKING MEDICATION, OR HAVE A MEDICAL CONDITION, CONSULT YOUR PHYSICIAN BEFORE USING THIS PRODUCT.